PNP OPLAN - DOUBLE BARREL
                                                 PROJECT TOKHANG
As an action for our President Rodrigo Roa Duterte in his fight against illegal drugs and other forms of criminality in the country. PNP OPLAN - DOUBLE BARREL PROJECT TOKHANG was first implemented in Davao City where President Rodrigo Duterte served as Mayor for several years. With that program Davao city ranked number 4th safest city in the whole world. And now it is implemented all over the Philippines along with his PNP chief General Ronald "Bato" Dela Rosa. OPLAN TOKHANG is a visayan word which means Tok-tok Hangyo. Where police personnel knocks the doors of an alleged drug user or pusher, asking him/her that he/she will surrender to the police in order that they will be monitored for further assessment.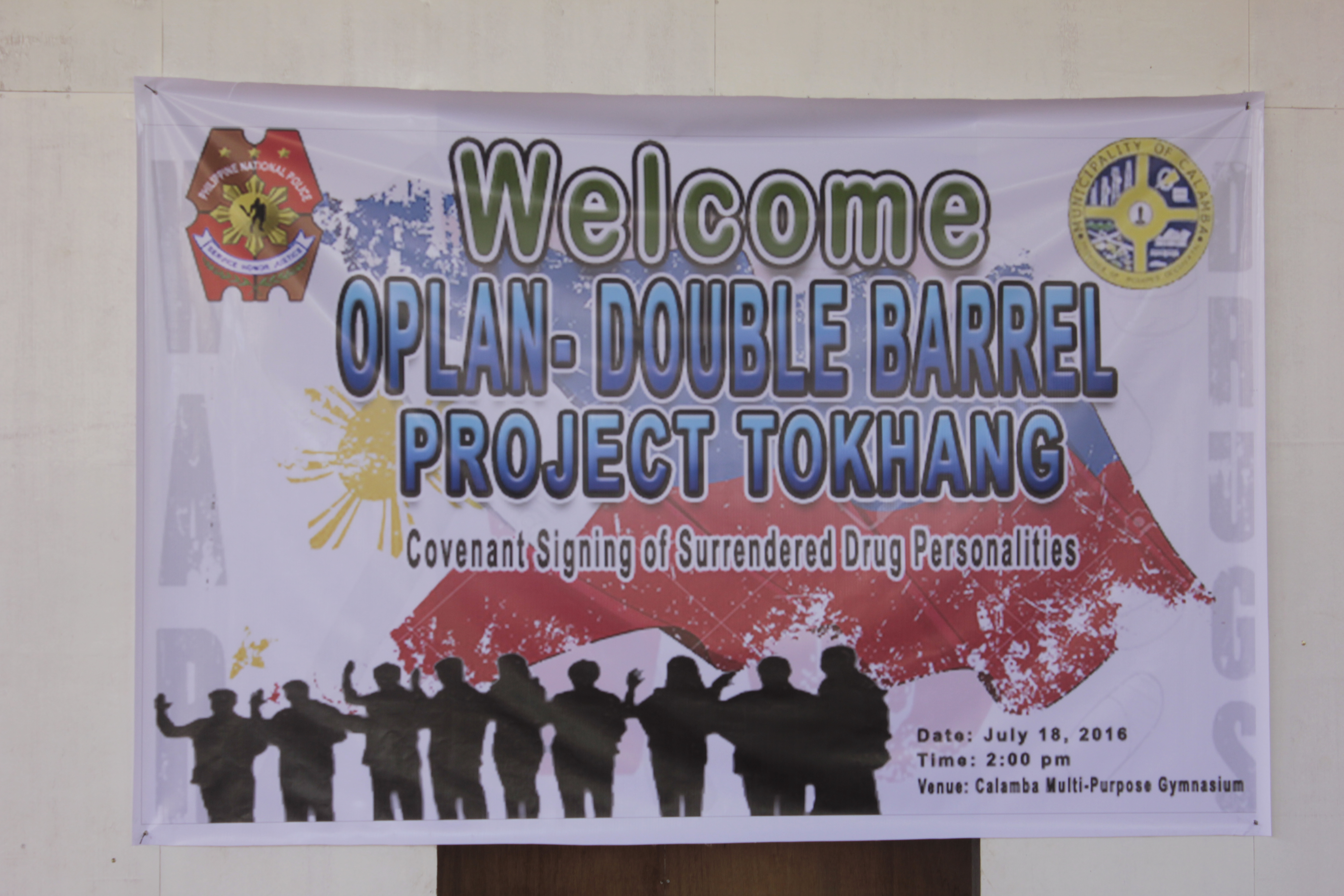 PNP OPLAN - DOUBLE BARREL ROJECT                                                         TOKHANG
On July 16, 2016, at the Calamba Multi - Purpose Gymnasium. The Municipality of Calamba and its Local Government with the Philippine National Police took part of the Project TOKHANG. Wherein 199 surrenders took oath and signed a covenant that they will stop all their illegal drug activities (Users, Pushers).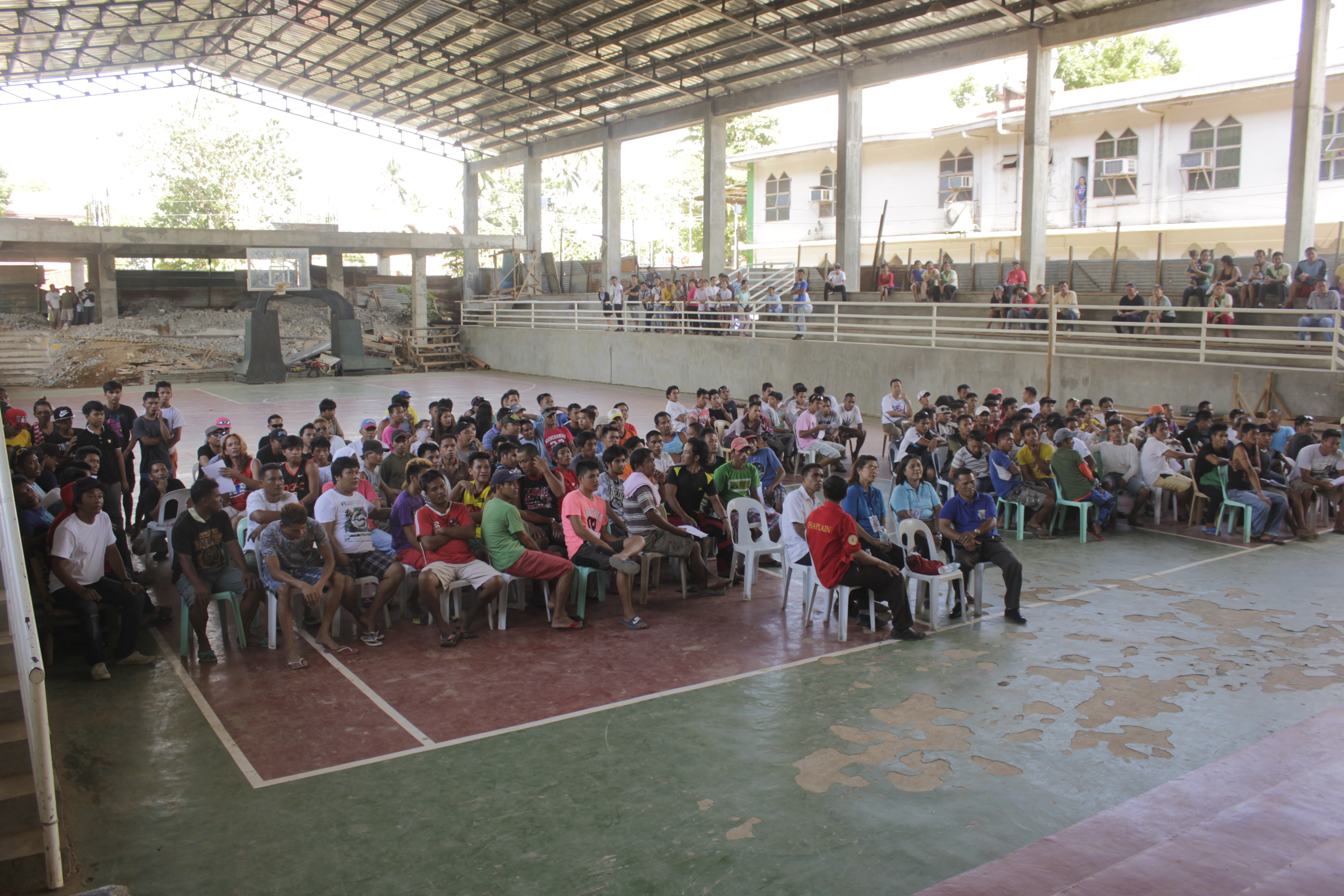 199 Drug Personalities Surrendered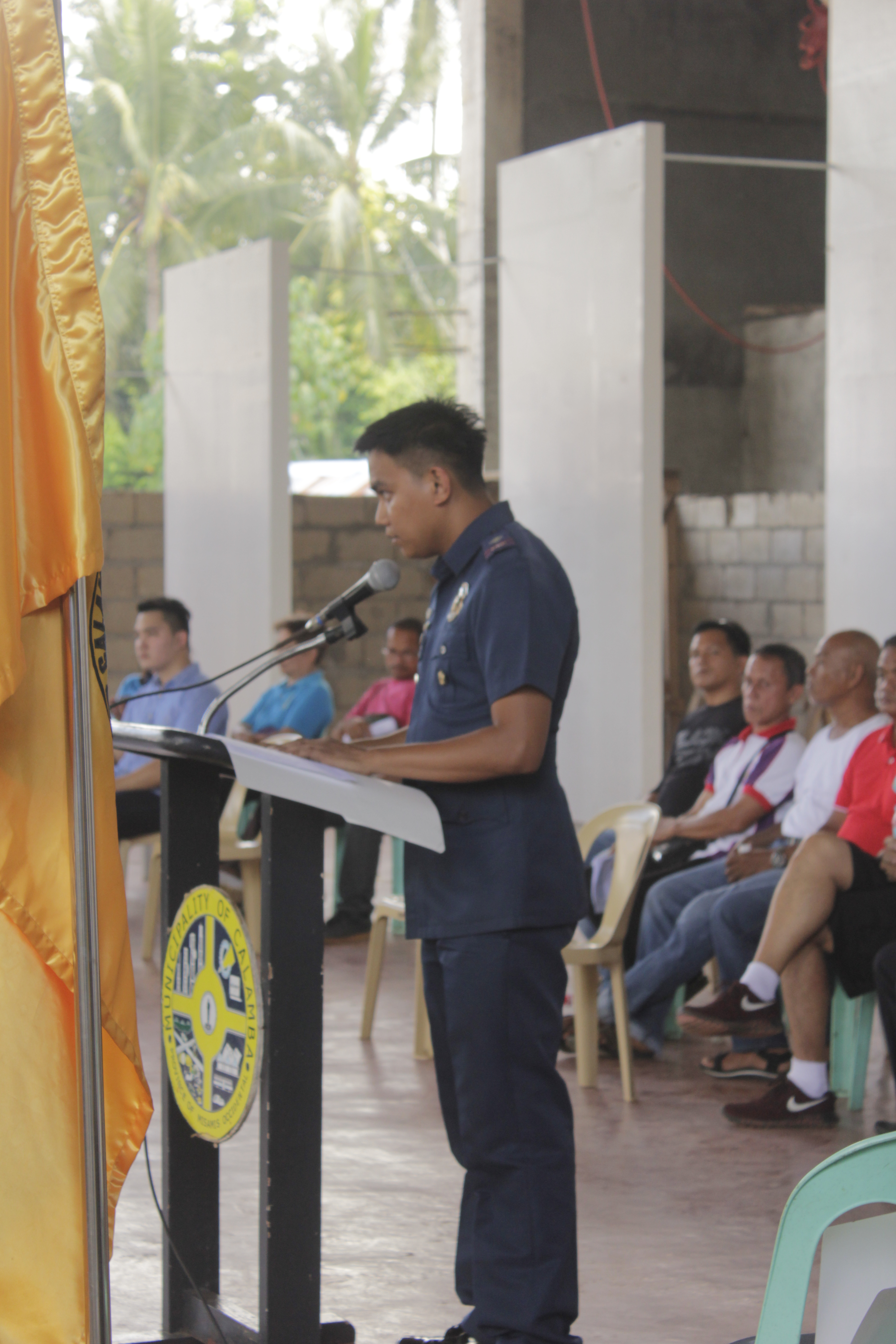 PI JOE MARK F. CAPITLE with his welcome remarks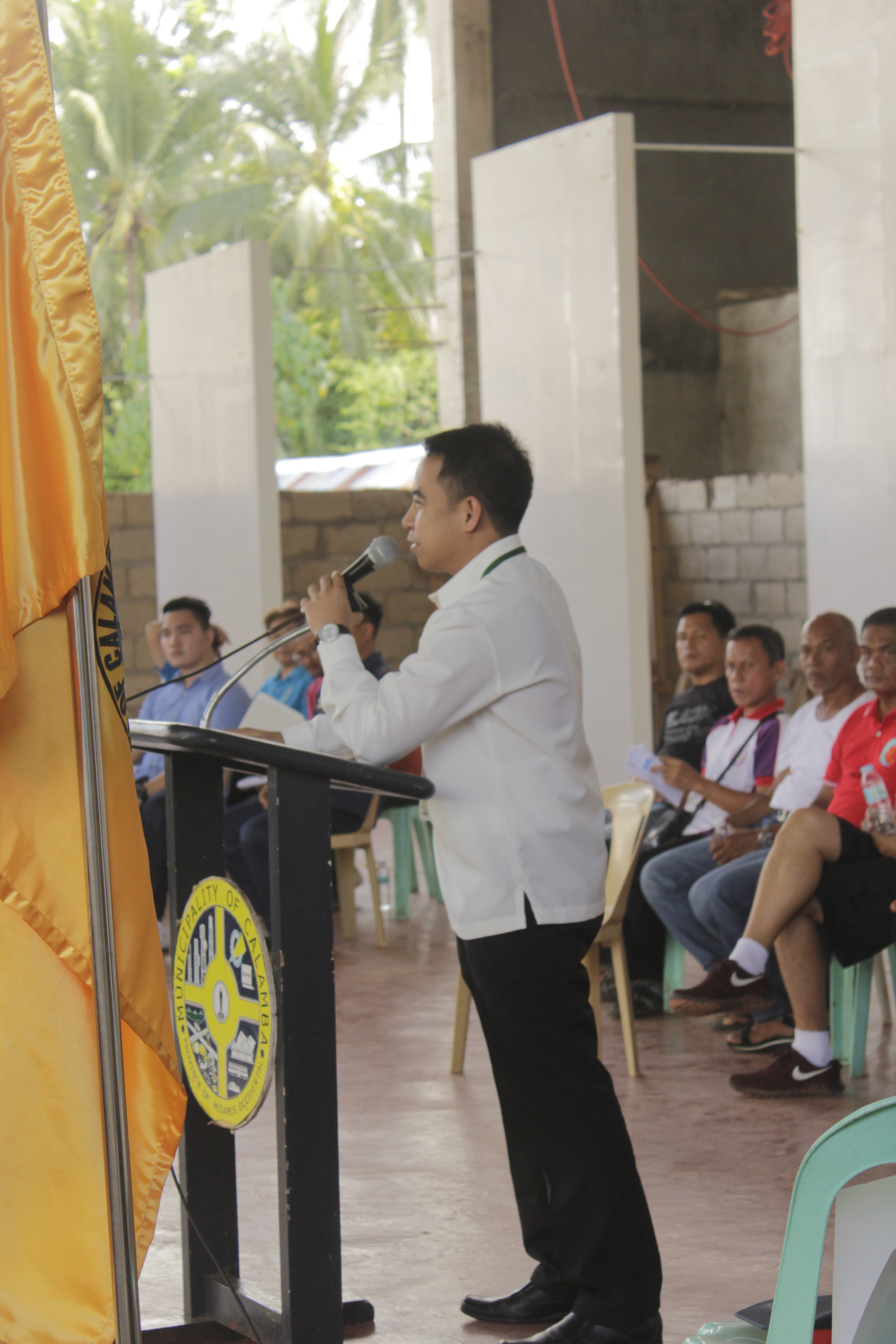 Atty. Emerald Bangalando Pancho with his message regarding the penalties and sentences in the involvement of illegal drugs.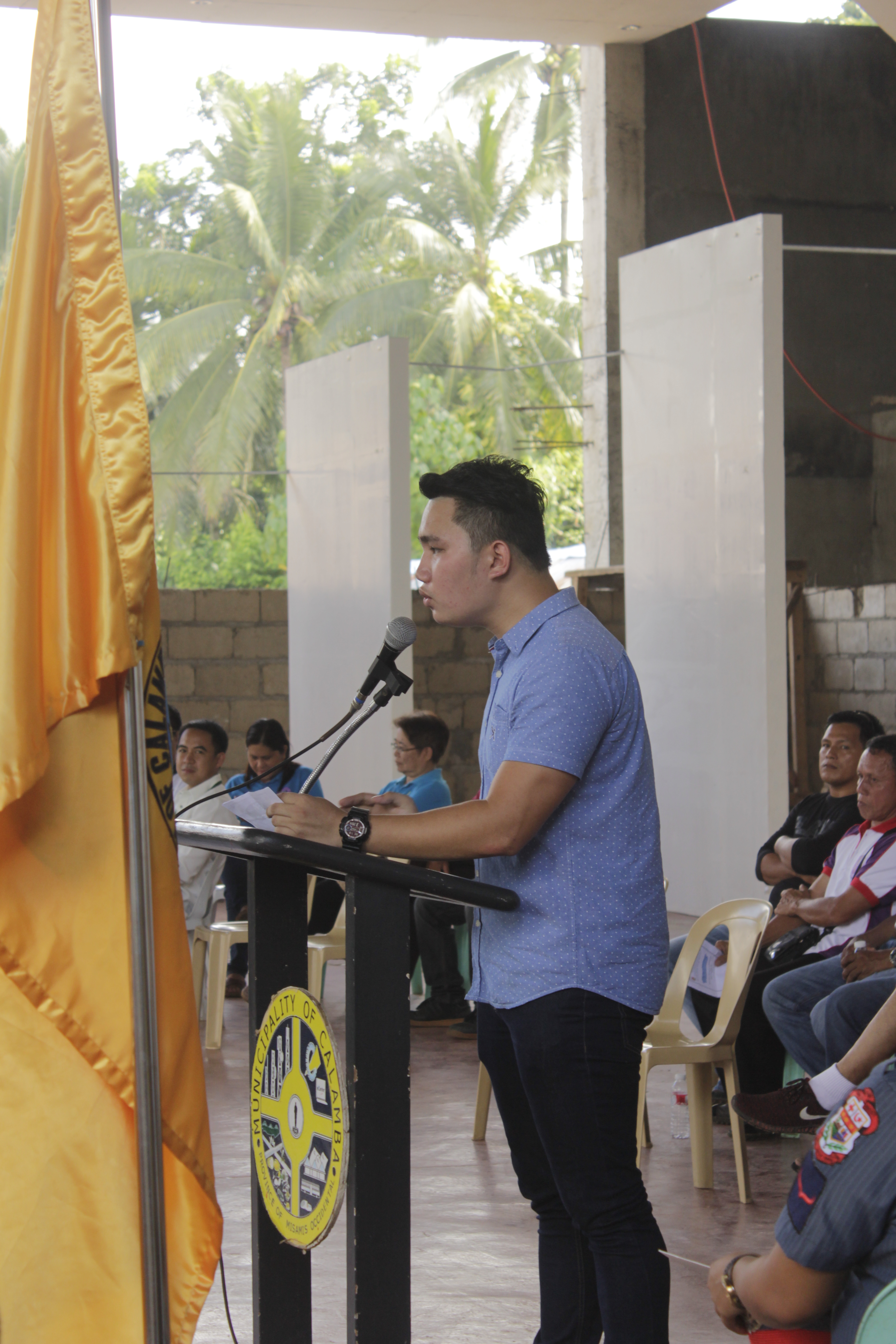 Hon. Caizzer Yap with his message on illegal drugs


     Municipal Mayor Engr. Ezel T. Villanueva gives an eye opening message against drug awareness and its negative efects.


     Hon. Danny Engoc with his closing remarks