Festivals to Remember in Calamba
SINULOG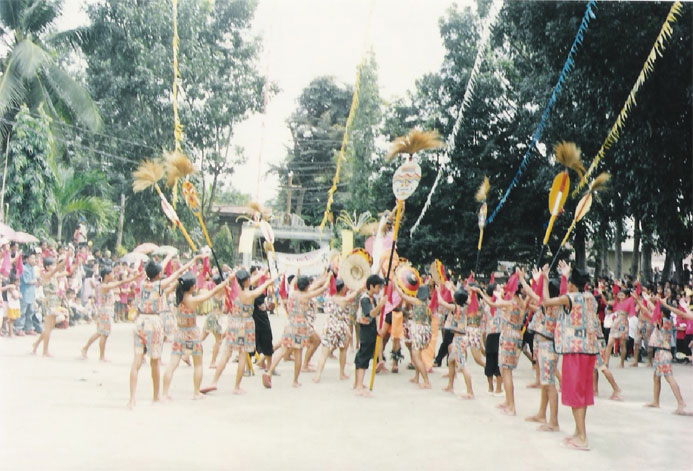 Calamba like all other places "has the passion for festivities and celebrations". The town observes the "Sinulog Festival" which is held every 3rd Sunday of January each year.  Sinulog is a religious festival honoring the Patron Saint, Sto. Nino.  It is spearheaded by the Roman Catholic Church and is celebrated not only by the townfolks  in the community but also people from the neighboring towns.  It is given life through street dancing by the different organizations of the Roman Catholic Church.  Participants clad in multicolored costumes dance to the beat of the drums praying and praising the Baby Jesus whose image is exalted and venerated.


---
    "In the rural communities festivals and celebrations always take the center stage." This is equally true with the Menajak Festival of Calamba, Misamis Occidental.  Menajak Festival gathers huge crowd of people who wants to witness the unique presentations emphasizing the cultural and social heritage of the indigenous people of Calamba. This is done every February 14th of each year as Calamba, celebrates its Foundation Day Anniversary.  Menajak is a Subanen term for the word Love and also for a simple reason; it is celebrated every Valentine's Day.  It is imperative for the organizers of the festival to use the Subanen word because Calamba tries to preserve the cultural heritage of the indigenous people in the community. The Local Government Unit recognizes the Subanens as the original inhabitants of the municipality and bridges the cultural indifferences that exist among its constituents.

    Menajak is not only a mere celebration that entertains however; it gives accent to a free interpretation of the Subanen dance steps and rituals. Participants in Subanen costume synchronize their choreographed movements to the rhythm of the gongs and drums.


---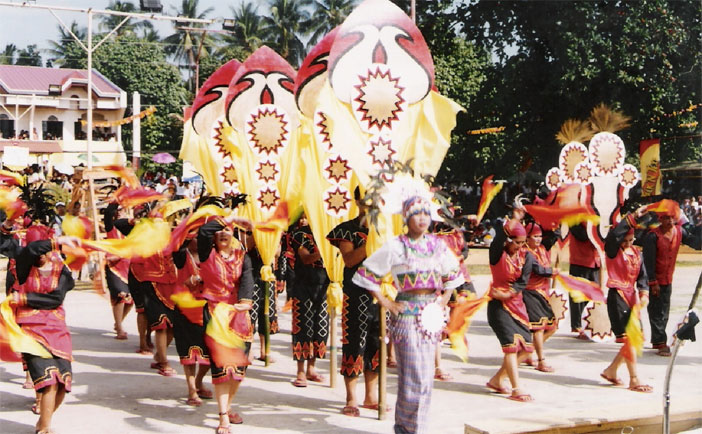 During Lenten season, solemn religious ceremonies are practiced by the two leading religious sectors; the Roman Catholic Church and the Philippine Independent Church, re-enacting the agonies and the sufferings of our LORD JESUS CHRIST.
    Throughout the year, religious activities as well as other ceremonies are the usual practice during their respective annual fiesta celebration. Entertainments and competitions of various types are being conducted.