MUNICIPAL OFFICIALS LEAD THE 118TH RIZAL DAY CELEBRATION
The Local Government Unit of Clamba, Misamis Occidental headed by SB Member Dr. Emmanuel M. Cale commemorates the 120th Rizal Day to signify our gratitude and giving honor to our National Hero Dr. Jose P. Rizal's nationalism and martyrdom.  
Rizal Day observance held early in the morning and every year the celebration includes wreath laying in front of Rizal's monument at Rizal Rotunda and raising of the national flag.
The ceremonies started at 6:00 in the morning, the participants marched to Rizal Rotunda for the traditional flag raising and floral offering. Sb member Dr. Emmanuel M. Cale led the flag-raising ceremony and afterwards the wreath laying ceremony together with the other Department heads and employees from the Municipal and National offices, staffs of different public and private schools, and barangay officials. .
In a short program, SB Member Dr. Emmanuel M. Cale delivered his welcome address.
In commemoration of this event, invited guest speaker Atty. Prince Junel G. Sevilla through his speech present the life and works of Dr. Jose Rizal and his contribution to the country's freedom from foreign rules. 
Ms.Tricia Mae Lomocso presented an intermission number.   
The celebration showed the nationalistic dedication of the Calambahanon to the heroes of the past and the present who sacrificed their lives for the love of the country. Commemorating the death of Dr. Jose Rizal is an expression of gratitude and honor that his life and martyrdom will forever live in every Calambahanon's heart.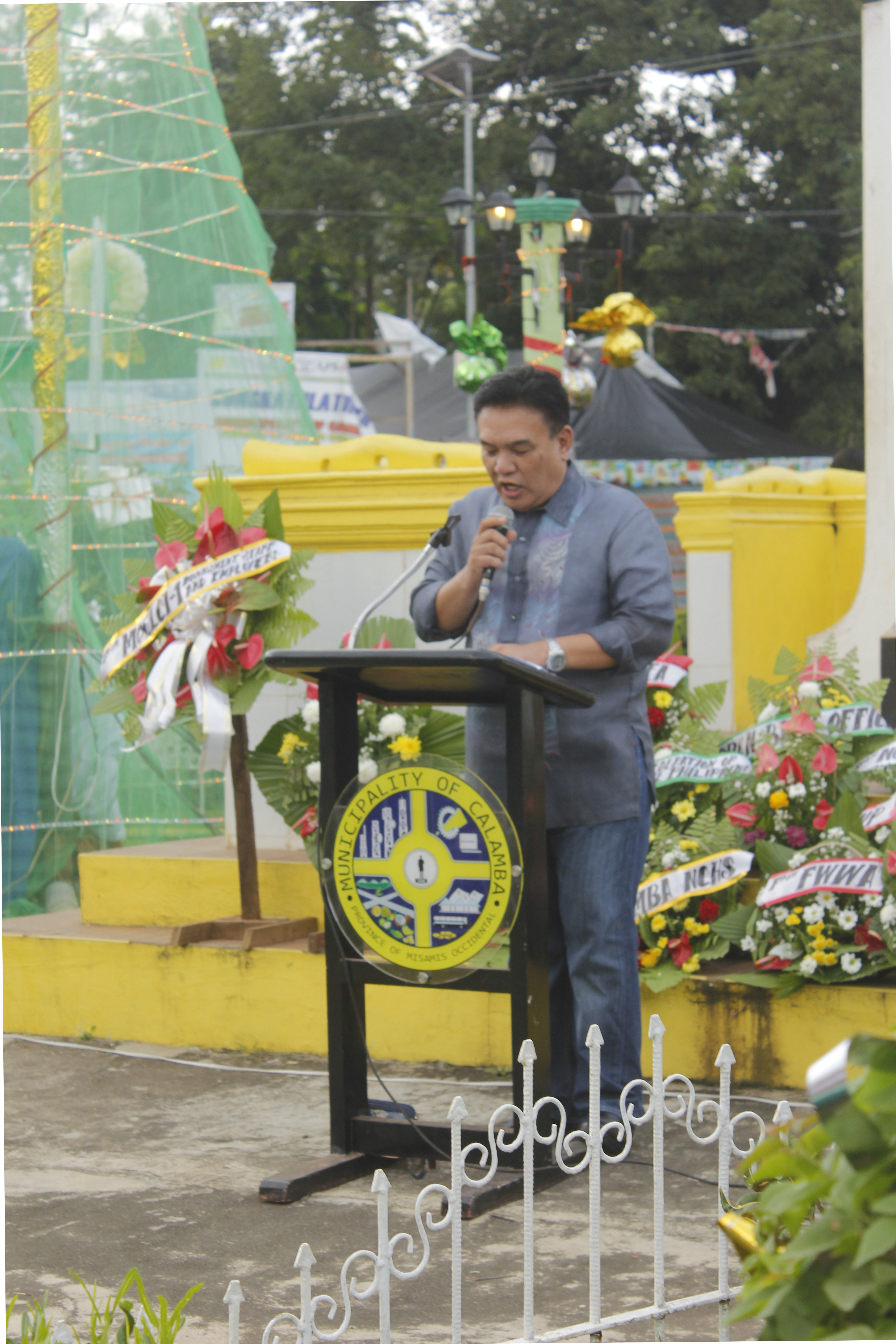 Dr. Emmanuel M. Cale
      SB member
Ms. Tricia Mae Lomocso in her intermission number.(left) SB Member Dr. Emmanuel M. Cale handed the plague of appreciation to Atty. Price Junnel G. Sevilla